A major key to successful network campaigns is the split-testing approach. There is both an art and science to knowing the right balance of elements to test in the first phase of display advertising. This process narrows down the factors that will be most successful for your campaign, in your niche, and then you can focus on and expand only the ads that are most effective in cost and conversion, getting you the most return for your advertising dollars.
We work with a wide variety of clients – whether you already have clear copy and images in place to test, or need those services to develop your campaign, we can move your business forward on the Display Network.
Below is just one example of the variety of split-testing that we develop for our clients within a campaign.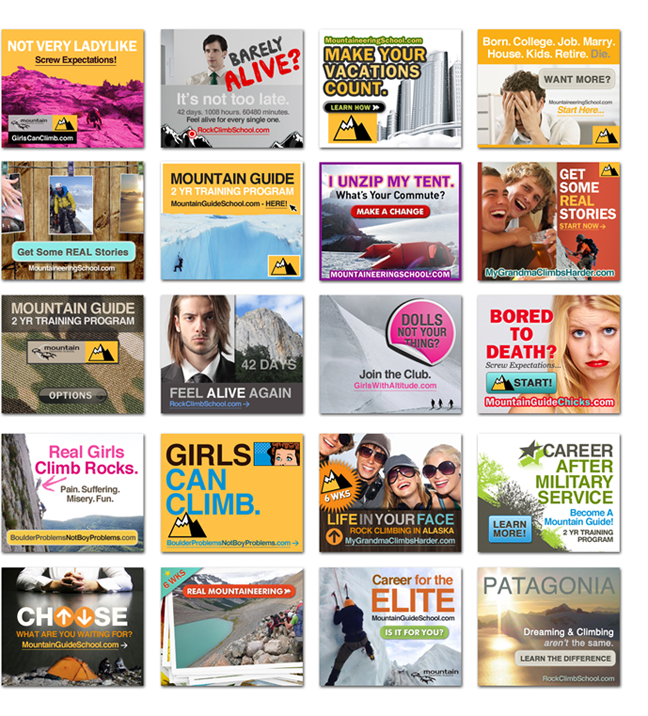 Contact Laura to take the next step in developing your Display presence.